POST GRADUATE STUDENTS DEFEND THESIS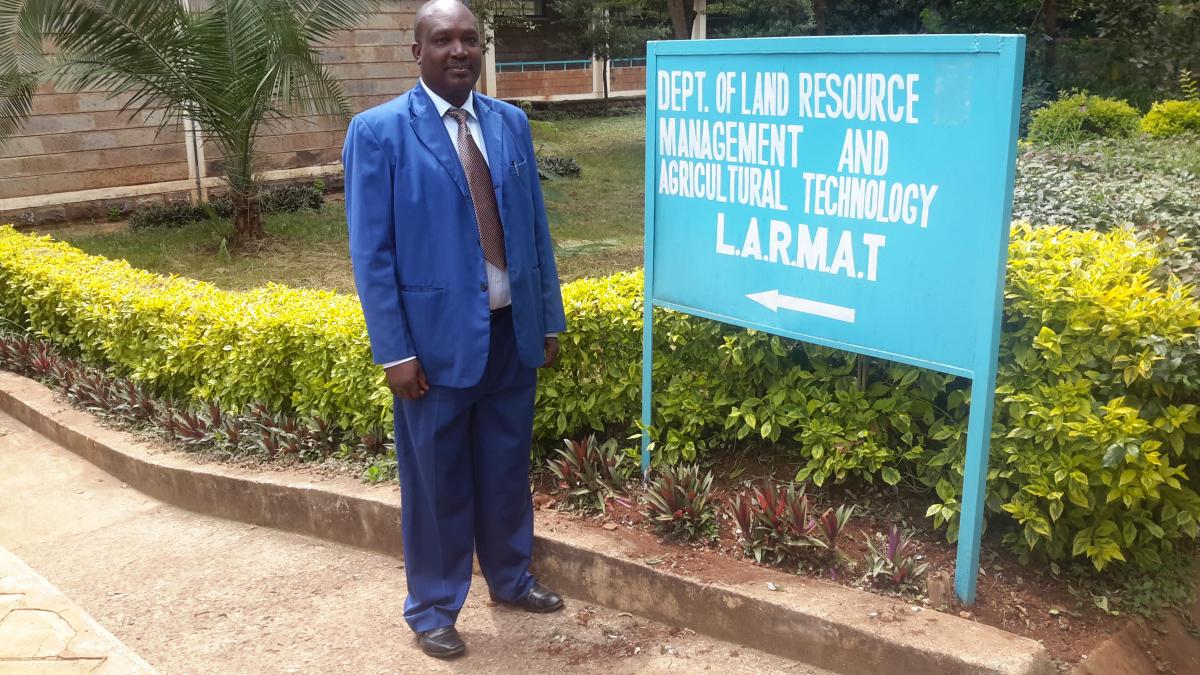 Watete Patrick Wekondi defended his PhD Thesis in Dryland Resource Management on 29th July 2015. Mr. Watete's research topic was " Poverty dynamics, Livelihoods and Resilience among Pastoral Household of Northern Kenya"
Kanyuuru Caroline Karwitha defended her PhD Thesis in Range Management on 14th February 2015. Ms. Kanyuuru's research topic was " Dynamism, Value of Ecosystem Services and Adaptation to Socio-economic and Ecological Challenges of Pastoralists' Institutional Arrangements in Northern Rangelands of Kenya"
Kandagor David Chepkonga defended his MSc. Thesis in Sustainable Soil Resource Management . Mr. Kandagor's research topic was "Evaluation of Spatial Variability of Selected soil chemical Properties, Their Influence on Coffee Yields and Management Practices at Kabete Field Station Farm"